7 tags
Well It's 1:35 in the morning...
and I'm tired, but cant sleep because I'm watching all the vlogbrothers videos I have failed to watch (its like 2 months of videos). I love the vlogbrothers, I missed watching them :) So, I don't even know what to write about-I just felt the urge to blog. :P So….yep.
6 tags
So I'm sitting in the library.....
singing 'By the Sea' and I can't get it out of my head!!!!!!!!! I can't help but wish to be Mrs. Lovett :)… Gahhhh Johnny Depp is sooooooo attractive <3 especially as a Demon Barber ;)
6 tags
Reblog if you are against bullying
this must have more notes
6 tags
Childhood Stories
I was walking through Target when I found this DVD case laying on a shelf At this point I flipped out and ran up to my mom and said, "WE NEED TO BUY THIS!" And, surprisingly, she let me buy it. I recently watched this movie with my boyfriend John.  I realized how much I missed childhood stories like Peter Pan. I used to watch this movie all the time. I would rent it from...
Ask me questions?
If i get enough questions yours will be featured on a video! :D
Reblog if you're straight and don't mind if...
madelinelime: youngtitan213: silvermoon424: ririyuuuh: That's right, even though I'm Catholic! Not ALL of us are like that. As a Christian, what kind of example would I be setting if I secluded myself from different types of people!? Not to get all preachy, but if GOD loves everyone, than I should too. (BESIDES, I'd be missing out on hanging out with some AMAZING people I know if I...
3 tags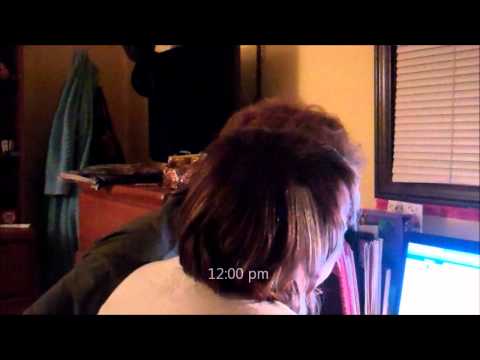 reblog for an awkward message in your ask.
2 tags
4 tags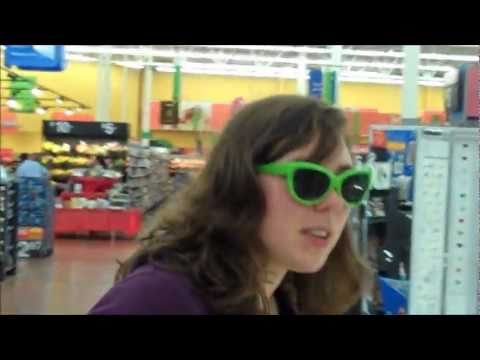 4 tags
"But you rip it from my hands And you swear it's all gone And you rip out..."
– "Liar", Mumford and Sons
Doctor Who Post? I think yes! :)
I haven't watched this show in AGES. I feel disappointed in myself! So I have decided me and my friend McKenzie are going to stay up 24hrs some time and watch massive amounts of The freaking-epic-show- Doctor Who! (lol dork much, true… ! :) So I have a secret for you guys! I'm starting a new episode! Yep that's right, I'm filming a completely new episode! :)...
4 tags
Sooooooooo....Summer time! :D
Yep thats right folks :) Summer break has started!!!!!!! Which means i am going to have a crapload of time on my hands! (Well except for the 2 weeks that im gone for camp, and the other 2 weeks that im gone for marching band camp…haha :) So expect a lot more videos up on http://www.youtube.com/crazycupcakefan !!! Sooo yep :) That is all for now, oh and people that read these, should I...
"Oh big big mistake. Really huge. Didn't anyone ever tell you?..."
– The Doctor and Angel Bob
R.I.P Elisabeth Sladen
    You were a great companion Elisabeth. I am sorry to see you go. I am sure God is taking good care of you.You were great as Sarah Jane in both Doctor Who and The Sarah Jane Smith Adventures. I am sure all your fans will miss you.
"What starts with an S and gets you wet?' Sex? NOOOOH perv! It's..."
– Jesse Alan Brennecka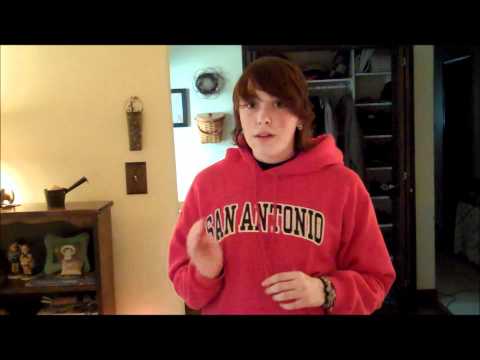 "Sleep is a symptom of caffeine deprivation."
– ~Author Unknown
tumblrbot asked: WHERE WOULD YOU MOST LIKE TO VISIT ON YOUR PLANET?
TEXAS!!!!
I'm going to Texas:) right now I'm on the buss, listening to the phantom of the opera. Yay free wifi. So yepperz, I will update on this 24 hour buss ride, Lolz.
Updates and Questions!!!?
Updates: Sooooooooo I like this whole blog thing here. tumblr is quite fun if you ask me. Well so far finals week is over and i am done with my project for biology (I got a 200 out of 200! Woot) Now I have a project in English I on The Pigman by Paul Zindell…That should be fun, But no lie I totally did cry during the book. Ha. Well, so far High School is a draggggggggg. There is so much...
"Love is a wonderful thing. You never have to take it away From one person to..."
– Pamela de Roy
So...Cetch up blog.
   Oh the things that have happened to me since the last time we have talked. I went through a horrible breakup, got back together, and it happened again, got back together, and then it happened again. I decided to say goodbye to all of that and start over! I am now "taken" by another boy, he's really sweet and nice, and I'm happy =)    The first semester of school is...
iPod touch
So this blog us coming from my new iPod touch!! Hehe yay So its xmas time and I feel the spirit! The tree is all decorated . So what are you guys doing for Xmas?
Well Hello There (;
So I just got this, give me a break, im getting used to it haha.  So In this little blog thing i just wanted to update you guys on whats been happining recently in MY life. Well a While back i started school up again. This happend on the 8th of September (i believe) it was exciting. So about 3 days into school i was asked out by somebody that i had a secret crush on i was very happy (: So far im...
"Retard Zombie Want's Your Pants." -Jesse<3"